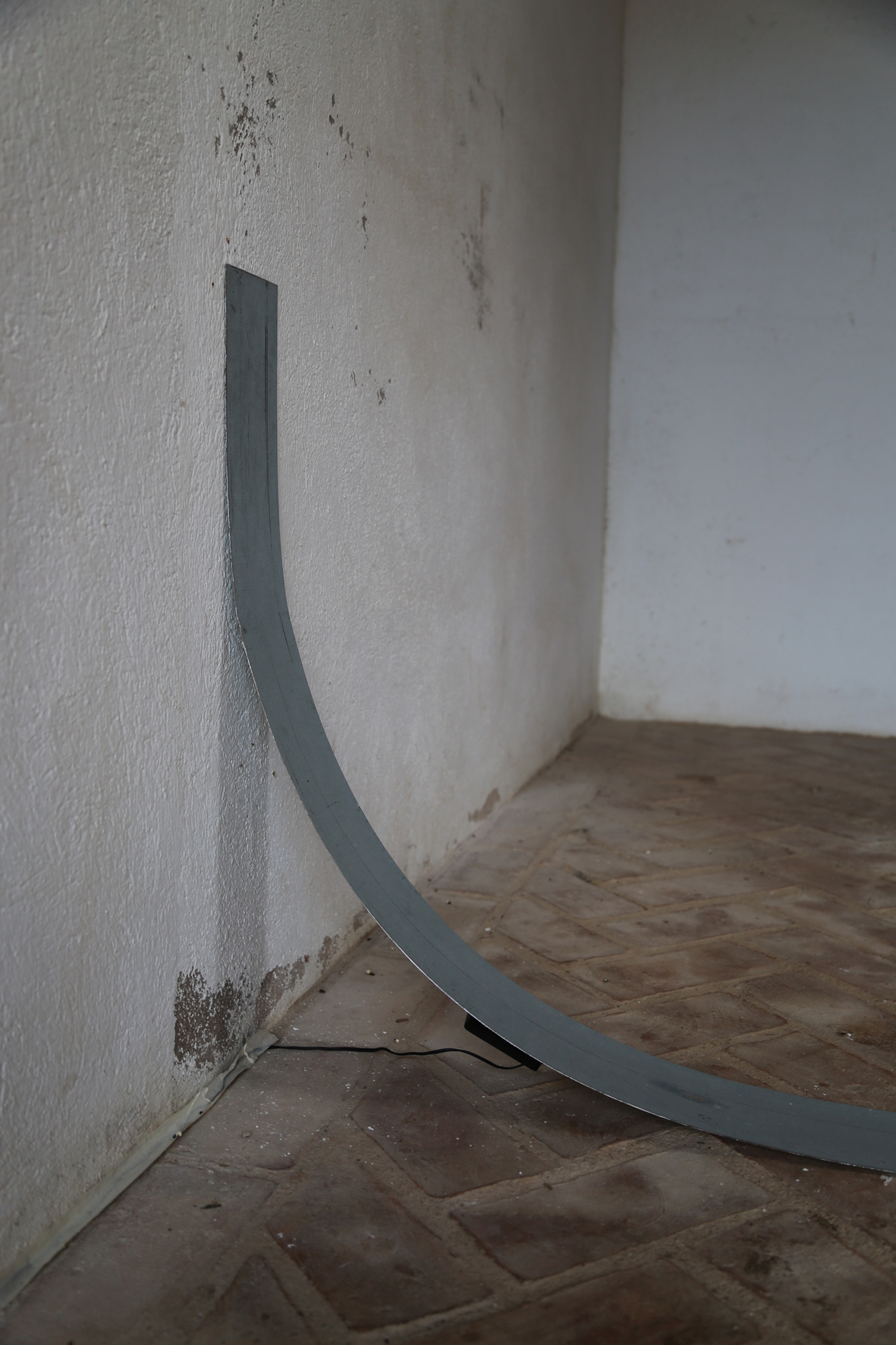 During my stay in Belalcazàr, a tiny town close to the desert, I felt displacement by the nature. I choose to work in a space that unites the indoor with the outdoor space of the building. Misunderstanding is a site-specific intervention and a sound space. The soundtrack is a collection of noises: urban, animal, industrial.
In Belalcàzar there is still the tradition to sell old metal, weight it and melt it to create something else.
For my installation I collected some fragments from local Gypsy family dump.